Organic Abode Concept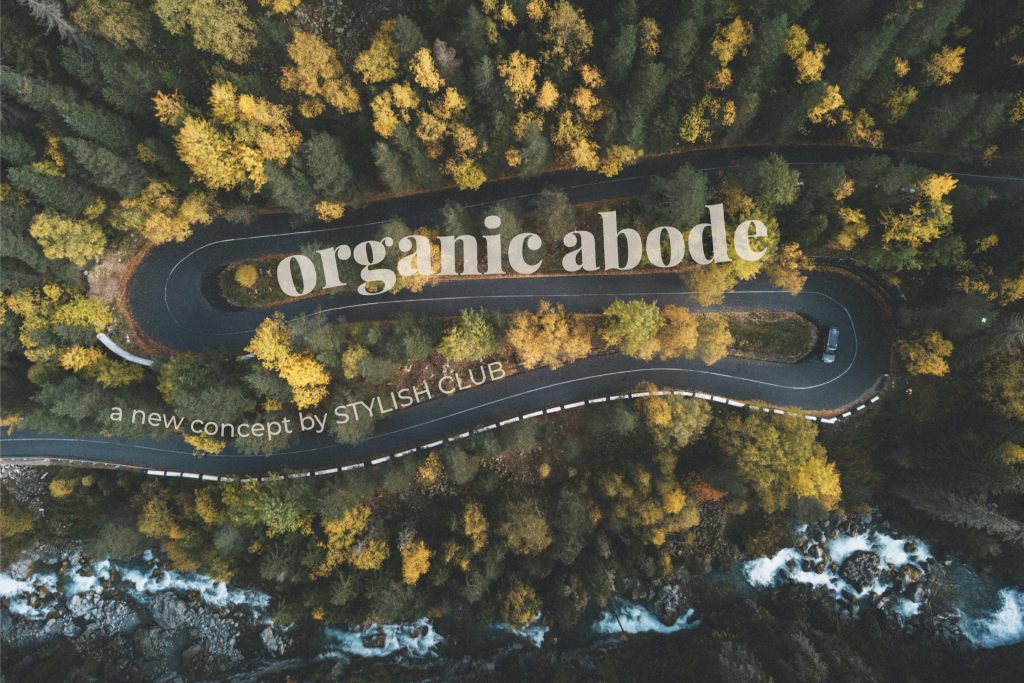 A concept that promises to revolutionise and affirm the brand's identity, this will be a year of breaking expectations and bringing a holistic vision of what it is to live in tune with nature. The truth of the materials will stand out like never before and we can guarantee that this concept is the perfect fit for the lifestyle you have been searching for over the past years.
We want to transport you to a world of intimate essence, where the burning ideas of your imagination can manifest into reality. With our Portuguese heart and passion for nature, we bring you atmospheres that embody the essence of living. It's all about creating a space where you can breathe, be yourself, and reconnect with what matters the most. It's about valuing the genesis of each piece, immersing yourself in a space that cultivates well-being and inspires you to be your best self.
"The truth of materials is the genesis for expressing purposeful concepts"
Organic Abode is a place where the natural world meets modern living. From the natural shapes to the organic curves of the architecture, every detail of this concept has been designed to intend a meaningful lifestyle that is in harmony with you and your home. This philosophy is rooted in a gravitational attraction to natural materials, reflecting our unwavering belief that they have a unique power to create a sense of well-being and connection.
Inside an Organic Abode, you'll find living spaces that are grounded in nature, giving space for the truth of the materials to express purposeful pieces, inspired by biophilic design. They are strategically placed to emphasise an immersive and intimate sensation of warmth.  
With a glimpse of intuitive functionality and innate beauty, an Organic Abode offers freedom of selection, adaptability, and sophistication that elevates the living experience. Every element has been thoughtfully considered to create ambiences that are both relaxing and inviting, inspired by the beauty of simplicity.
An embracing home powerfully nurtures us, providing the perfect place to nourish our minds. The landscape around our homes plays a significant role in creating a welcoming atmosphere, and these pieces of furniture are the scenery we choose to transform our homes.
Living Area | Landform System
Purposes
Organic Abode is about knowing that the right place for each thing is where it wants to be. Wherever it is, its purpose will always be fulfilled. We're passionate about manifesting our vision by designing pieces that are timeless and precise in detail. From a modern perspective, we draw a continuity between the past and the present, incorporating history and narratives into our living spaces.
We create pieces that can fit into any project, whether it's residential or professional. Born from the versatility and molded to suit your needs, this year we bring fully customizable pieces that can be tailored to fit perfectly into any environment, whether it's a bedroom, living room, or dining room.
Embrace Area
The concept of His Sofa has been reborn in modern times with a desire to provide a pleasurable sense of well-being while bearing the marks of the past to tell a new story. From the comfort of your living room to the grandeur of a hotel lobby or the professionalism of an office, this modular and customisable sofa is meticulously designed with attention to detail and impeccable craftsmanship. His Sofa achieves a perfect balance between form and function, ensuring an exceptional standard of living.

The Natur Collection takes inspiration from the Nordic way of life, where less is often more, with its natural and minimalist design. Thoughtfully crafted with deep respect for nature silhouettes, the Natur Coffee Table uses only the finest quality raw materials. Every detail, from the flowing lines to the gentle organic shapes, has been carefully considered to create a sense of harmony, affording a calming and uplifting balance.

The Toro Armchair encourages you to play with the organic, natural, calm influences that reflect the latest trends but simultaneously translate these details into Stylish Club language. A piece of upholstery that catches up with the rush of new times in a slow rest.
His Sofa
Embrace Area | Toro Armchair and Natur Coffee Table
Connection Area
The Toro Dining Table embodies the spirit of innovation, inspiring the creation of a diverse selection of dining tables in the world of design. Its elegant and timeless design ignites creativity and sets a standard for excellence.
The Toro Chair is a finely crafted piece of furniture with solid wood construction. Its elegant design is inspired by modern aesthetics, presenting smooth curves and slender lines that blend classic and contemporary styles.
Connection Area | Toro Dining Table and Toro Chair
Suitable Area
Designed to suit the needs of your living spaces, the Landform System sets up all the necessary elements for an area that prioritises conviviality, rest, and entertainment. This piece combines bookcases, display cases, modular systems, and TV cabinets. Each feature is crafted with a specific purpose and characterised by a steadfast dedication to exacting workmanship. The wide variety of materials and finishes allows for practically infinite customisation possibilities.
Suitable Area | Landform System
Nurture Area
His Day System is a polished concept that blurs the boundaries between day and night. By interconnecting bookshelves, desks, TV cabinets and walk-in closets, this modular system accommodates everything that comes to life during the day while facilitating a peaceful slowdown at night. In truth, His System represents a holistic approach to modern living, designed to cater to the dynamic and ever-changing needs of its users.
Customisable down to the last centimetre, the His Night System goes beyond conventional design norms, exceeding typical standards. It offers an extensive range of possibilities to develop a single furniture piece that encompasses all the significant furniture elements required for both day and night.
This modular system incorporates a variety of high-quality materials from Stylish Club, including wood, leather, metal, and glass, providing not only durability but also a touch of sophistication to any ambience. The entire layout of the system can be modified and adapted to suit all the purposes of your space.
Nurture Area | His System
We are excited to meet you in Design City and showcase everything that you have been working on and preparing over the last year.
Meet us us at PAD.18 | STAND E06 to experience the true essence of living. be Stylish, join the Club