His Day System is a polished concept that blurs the boundaries between day and night. By interconnecting bookshelves, and TV cabinets, this modular system accommodates everything that comes to life during the day.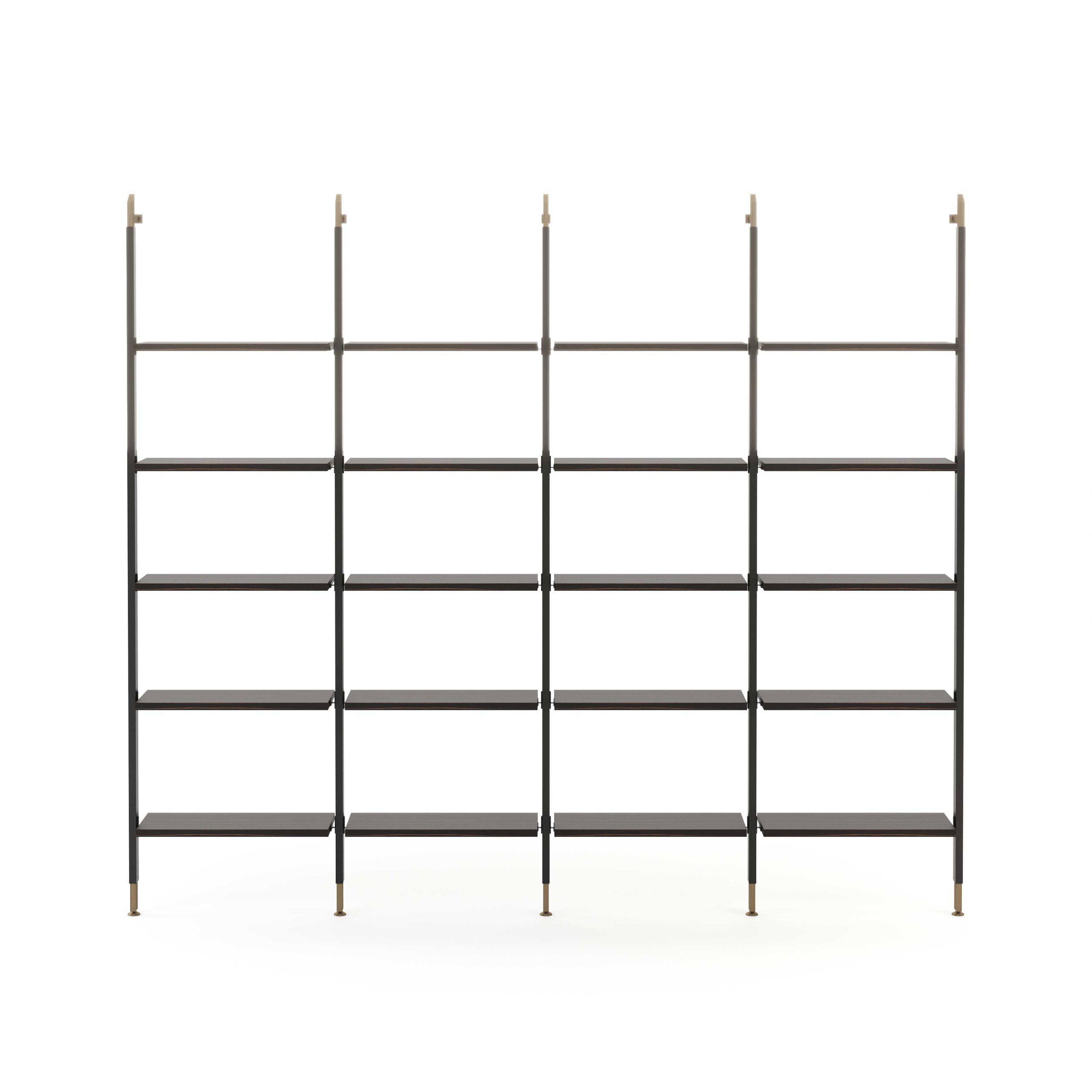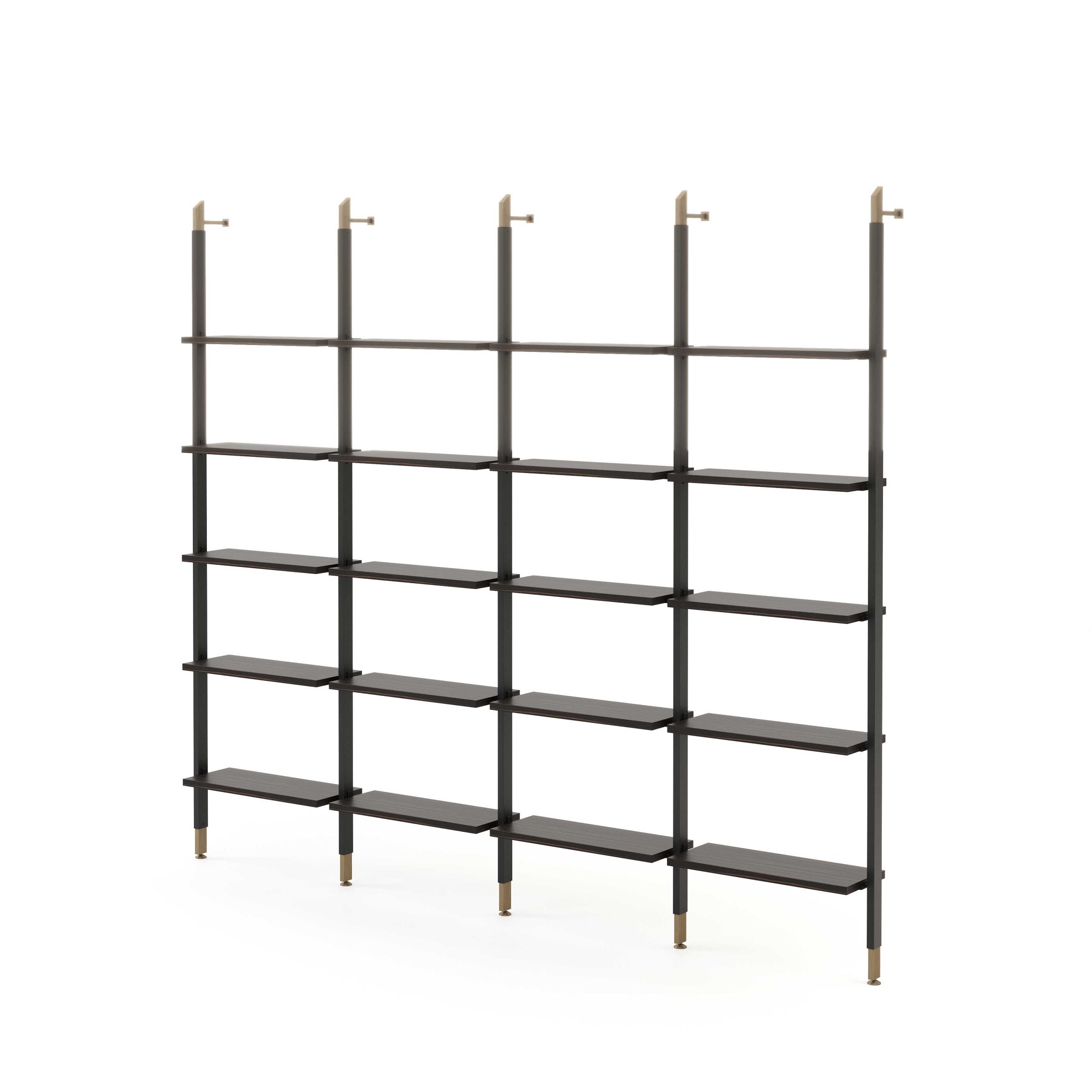 This ceiling or wall mounting bracket has been designed to support the weight and size of the entire system. To ensure successful function, it is made using highly durable materials, such as metals. The antique brushed bronze metal and geometric shape of the bracket add charm to the delicate appearance of the piece.
In times when purposeful pieces are desired, His Day System evokes a feeling that everything is in the right place. It is more than just a combination of furniture; it's a way to free you from a busy lifestyle full of simultaneous events, radiating a real sense of relief.
Technical Data
Description
His Day System in ebony makassar mate wood veneer, beige lacquered, black metal and antique brushed bronze metal.
Dimensions (WxDxH) mm
1. Wall | Ceiling Mounting Bracket W30 mm D50 mm (beam 150) H(min) 1500 mm | H(max) 3150 mm
2. Shelves Low Profile W500 mm or W600 mm D300 mm H30 mm
3. Shelves High Profile W800, W1200 or W1400 mm D300 mm H30 mm
4. Cabinet with door W500, W600 or W800mm D300 mm H360 mm
5. Cabinet with Drawers W500, W600 or W800 mm D500 mm H200 or H360 mm
6. TV Cabinet W1800, W2000, W2200 or W2400 mm D450 mm H380 mm
Technical Sheets
Technical Sheet His System
Download
2D/3D Modeling
Download
Catalogues
Organic Abode Concept
Download
Request Product Information
Would you like to receive more information about this product? Request the material you need by filling in the form below. The sales team will contact you very soon.