His Night System is a polished concept that blurs the boundaries between day and night. By interconnecting walk-in closets and desks, this modular system accommodates everything that comes to life during the day while facilitating a peaceful slowdown at night.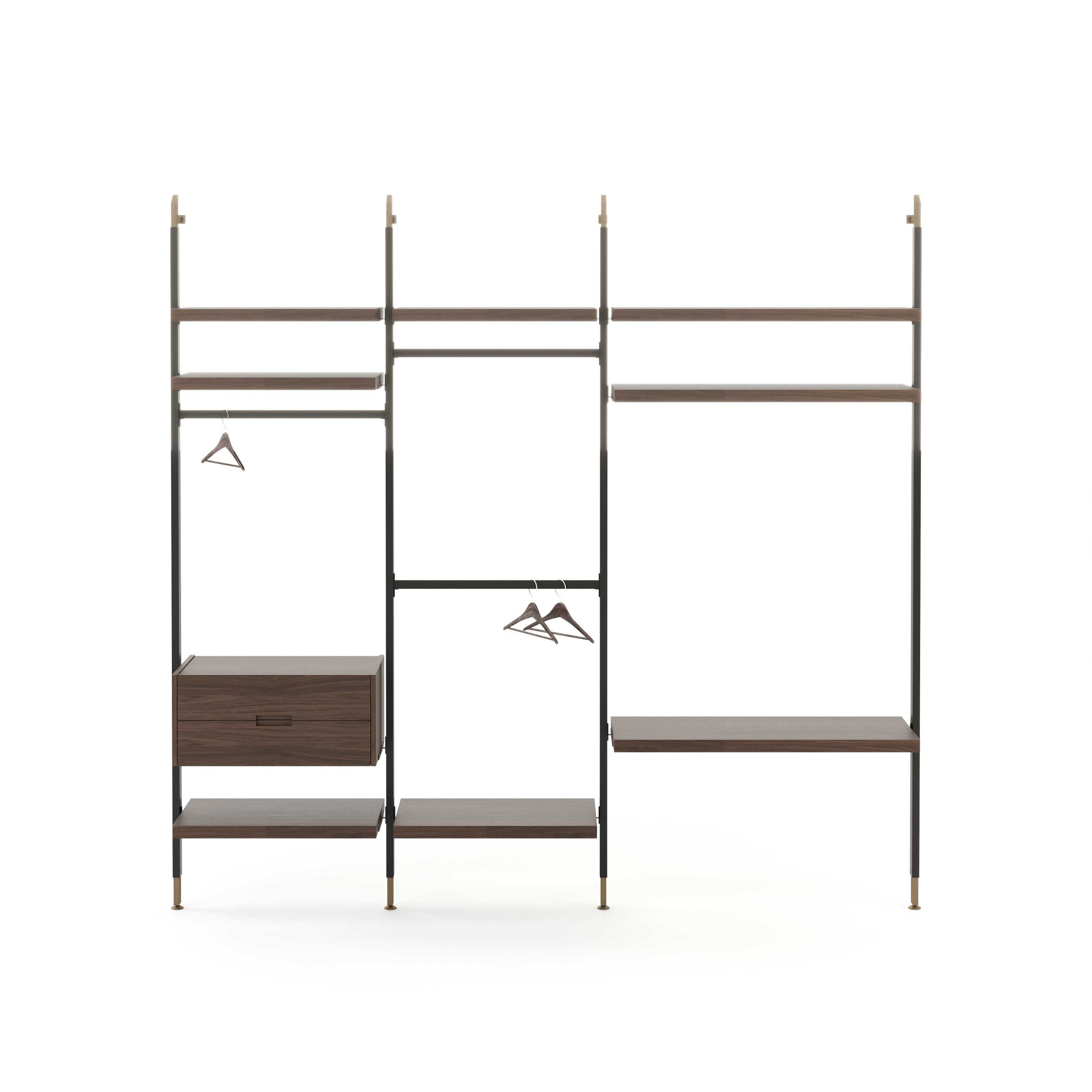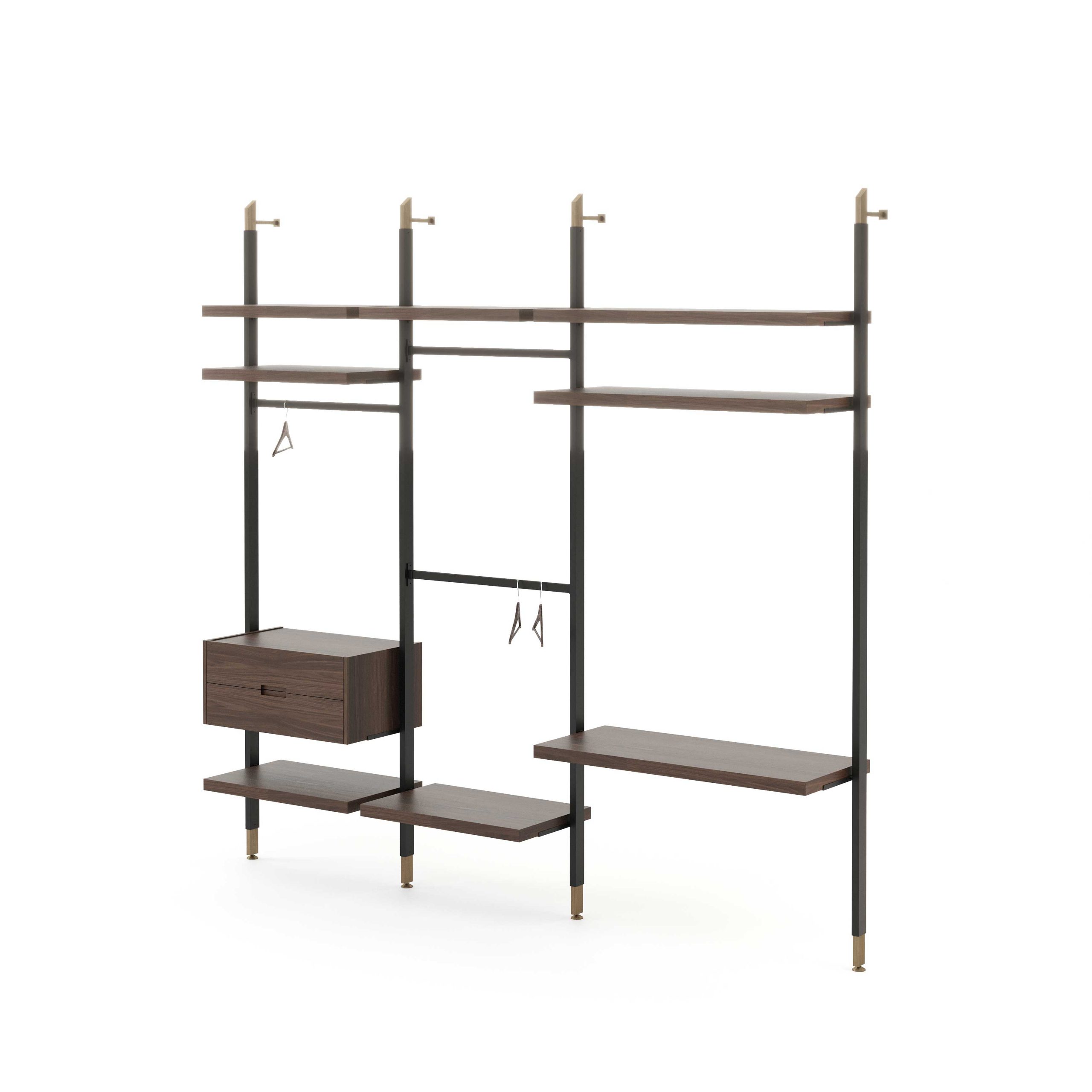 In times when purposeful pieces are desired, His Night System evokes a feeling that everything is in the right place. It is more than just a combination of furniture; it's a way to free you from a busy lifestyle full of simultaneous events, radiating a real sense of relief.
The His Night System is the ultimate indulgence for anyone who loves living in an environment where they feel the peace of organisation aligned with an exquisite look.
Technical Data
Description
His Night System is in walnut wood mate wood veneer, black metal and antique brushed bronze metal.
Dimensions (WxDxH) mm
1. Wall | Ceilling Mounting Bracket W30 mm D50 mm (beam 150) H(min) 1500 mm | H(max) 3150 mm
2. Shelves Low Profile W500 mm or W600 mm D300 or D500 mm H30 mm
3. Shelves High Profile W800 or W1200 D300 or D500 mm H30 mm
4. Cabinet with Drawers W500, W600 or W800 mm D300 mm H200 or H360 mm
5. Tall Chest W500, W600 ou W800 mm D500 mm H750 mm
6. Hanger Rod W 500, W600, W800 ou W1200 mm
Technical Sheets
Technical Sheet His System
Download
2D/3D Modeling
Download
Catalogues
Organic Abode Concept
Download
Request Product Information
Would you like to receive more information about this product? Request the material you need by filling in the form below. The sales team will contact you very soon.