Highlights Stylish Club | Salone del Mobile 2023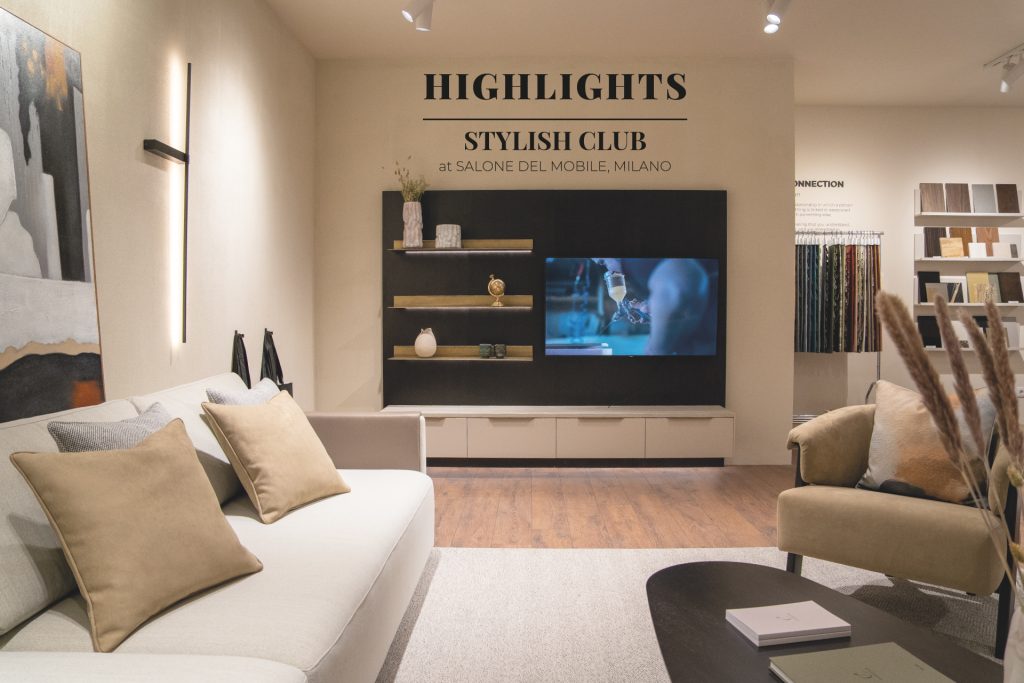 Another spectacular edition of Salone del Mobile Milano has come to an end. With its conclusion, comes reflection and retrospection on what this experience has given us and the opportunities that have arisen from it. With the presence of Euroluce, this year stood out for the breadth and audacity of innovation that painted the stands and exhibitions with trends and elegance, as usual.
Stylish Club was no exception and came to affirm the brand's identity, reinventing itself in a combination of its aesthetic philosophy adapted to trends and market demands. Now, look at a beautiful spot showcasing all the highlights of this prestigious international design fair.
Organic Abode Concept
The Organic Abode design is characterised by an emphasis on simplicity, with a focus on natural textures and materials. The use of light, neutral colours and natural light creates an atmosphere of calmness and serenity, while the integration of plants and natural elements such as stone and wood adds a sense of warmth and grounding.
Organic Abode is not just a design concept, but a lifestyle that encourages us to slow down, be present, and connect with the natural world. It is a space that offers a sanctuary from the demands of modern life, inviting us to immerse ourselves in the simplicity and beauty of nature.
This concept celebrates nature's beauty and simplicity, encouraging individuals to live in harmony with their surroundings. It is a concept that has the potential to transform the way we think about design and living spaces, inspiring us to create homes that are not just beautiful, but also sustainable, functional, and meaningful.
Interactive Organic Abode wall
Stand Areas
This year, we wanted to focus on creating a sensory experience in our space. Our concept was not directly related to the individual pieces, but rather to the emotions visitors could feel when interacting with them. To accomplish this, we aimed to define a specific emotion in each area by displaying its literal meaning on the walls of our stand. This initiative created a cohesive atmosphere, where the pieces were suitable for each environment, and helped to nurture a harmonious, elegant, and innovative connection throughout the entire space.
Embrace Area
Nurture Area
Connection Area
Exhibited Products
In this edition, we presented several pieces from different collections, including His & Her, Natur, Landform, and the new addition, Toro Collection. The spotlights were directed towards His Bed, His Sofa, His Bookcase, Natur Console, Terra Stool, Toro Armchair, and Natur Coffee Table. The His collection shone in various ways at this fair, highlighting its cosmopolitan, functional, and versatile look, which automatically adds refinement to spaces.
Natur Console and Terra Stool
His Bed and Closet
His Sofa and Natur Coffee Table
The best moments of this edition
Stylish Club Team
Living and Relaxing Area
Meeting Room
Our clients – Clé de Maison
His Sofa Details
Request more information
If you didn't get a chance to visit us at Salone del Mobile Milano 2023, don't worry. Click here and receive all the information we provide digitally at the fair.
Salone del Mobile 2023 | Pad.18 Stand E06