Milan Design Week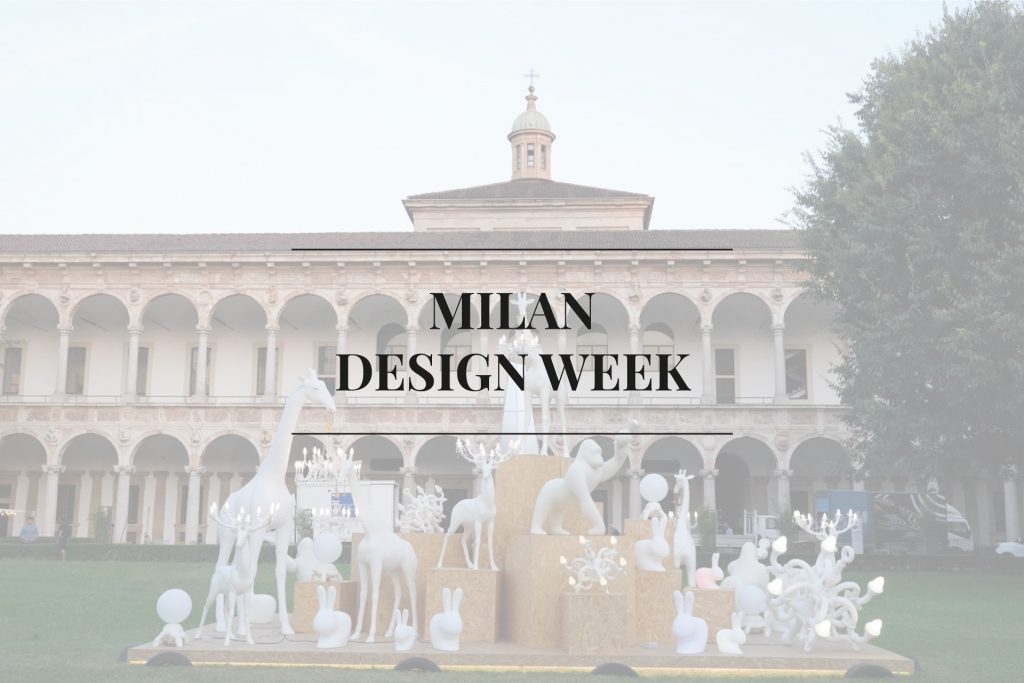 What is it?
Milan Design Week is the most intense, inspiring and exciting week of the year. Salone del Mobile is the globe's biggest and most important furniture fair, held at the same time as Fuorisalone. This consists of an event that takes over the most prestigious districts of the Italian city, with an array of art exhibitions, installations and events. During this week, professionals and design lovers have the opportunity to discover new products, artistic
Milan design week exhibition
What is the theme of this innovative week?
The theme of this year's week is 'Between Space and Time'. In addition to celebrating the 60th edition of this noble week, both the design week and Isaloni will focus on sustainability, being a window to the progress achieved in the design industry by creatives, designers and companies. 
Space and time are two dimensions at the centre of international attention and agendas that set a benchmark for design culture. The theme emerged based on the last two years, after brainstorming among companies who concluded that there is not much time to think about our space and only by planning each action consciously can we think about the future. From the relationship between these two elements emerged several useful interpretations to broaden the debate in an open exchange between professionals and entrepreneurs from different subjects.
Exhibition at Fiera Milano Rho
FuoriSalone, what does it consist of?
Fuorisalone is nothing less than a set of events located in different areas of the city of Milan at the same time as the Salone Del Mobile Milano. Every year, in the month of April, the Salone and Fuorisalone define Milan's design week, known as the most important event in the world of design.  
At this event you will find exhibitions and events in the most diverse areas embracing design, automotive, technology, telecommunications, art, fashion, honouring the excellence and distinction of designers and entrepreneurs. Fuorisalone 2022 will present the latest contemporary design. Historic palaces open their eclectic interiors to emerging talent, showrooms exhibit the most innovative launches and burgeoning artists reveal themselves to the world of design.
Fuorisalone edition
What to expect at this year's Milan Design Week?
An increased number of visitors
This will be a year of having a full house. The sixtieth edition will in fact have 7 events, occupying the 24 halls of Rho Fiera Milano for 200,000 square meters and 2000 exhibitors, of which 25% are foreign.
Main Exihibitions
Salone Internazionale del Mobile
International Furnishing Accessories
Workplace 3.0
S.Project
Euroluce
Eurocucina FTK
International Bathroom Exhibition
Salone Satellite
Supersalone
Exhibitors in Milan Design Week
Many events and installations in the showrooms
Something to expect from this FuoriSalone 2022 is the return of the showrooms to the role they have always had in the city during FuoriSalone and which they had somehow lost, in the last edition when the Salone del Mobile was replaced by the Supersalone.
In 2021, the design brands' shops replaced the Salone del Mobile as meeting places for Italian and international retailers, private environments where new collections were presented to an audience limited to professionals.
However, this year the showrooms will certainly welcome the new products, but they will also again host side events, mini-installations, interpretations and installations created by designers and (increasingly) by artists.
The districts to visit are those with the highest density of showrooms: Brera, via Durini, Corso Monforte, via Manzoni and obviously the entire fashion district.
Showroom Zanotta at Milan Design Week
Relevant events
EuroCucina, with Technology for the Kitchen, and the International Bathroom Exhibition will be held again this year. Workspace 3.0 is a foregone conclusion. S.Project and SaloneSatellite will take on various identities. The business: 1,450 places are completely sold out. Other countries will be present, adding up to more than 30 countries already. The Salone del Mobile event serves as a gift outside and inside the city.
The Fuorisalone 2022
Workplace 3.0
Workplace 3.0 boils down to an indispensable think tank to learn and understand the next transformations of the workplace. A space seen as a springboard for generating cutting-edge ideas that can adapt to a changing market and new demands.
The world of work, like the concept of work, is constantly changing, with new approaches emerging that require new workspaces. Workplace 3.0, a conference on design and technology, is the event best equipped to address this transformation and market demand. It features the biggest items for procurement plans, reception areas and office spaces from leading companies working on solutions that align with new ways of working and design requirements to "inhabit" the workspace.
Workplace 3.0 Exhibition
S.Project
The way we think about and manage interior design is always changing. As mentioned in the Salone del Mobile Milano project, new fluid and transversal exhibition formats have been unveiled.
S.Project, a transversal area dedicated to design products as well as decorative solutions and interior design techniques selected, collected and valued manufacturers' proposals, in a complete synergy with Salone Internazionale del Mobile, The International Furnishing Accessories Exhibition, Euroluce, Workplace3.0, and SaloneSatellite, providing a 360-degree perspective on interior architecture and responding to the latest market demands.
S.Project's multifaceted approach distinguishes it as a multidimensional area with a diverse portfolio of goods, with products ranging from indoor to outdoor furniture, from wellness products to fabrics, from lighting to acoustic solutions, from coverings to finishes.
S.Project Concept
Eurocucina / FTK – Technology For the Kitchen
The biennial International Kitchen Furniture Exhibition, together with the FTK (Technology For the Kitchen) event, has been the leading showcase for high-end kitchens since 1974.
The 22nd edition of EuroCucina, as well as FTK – Technology For the Kitchen, an event focused on built-in appliances and their evolution, have provided a targeted and innovative response to the growing interest in the sector.
Kitchens have evolved from strictly functional areas to become domestic centres, bringing together places for friends and family. This resurgence of the domestic space creates an integrated, versatile and professional place that never fails to arouse strong emotions.
FTK – Technology For the Kitchen – gave an overview of the cutting-edge technology of built-in appliances, with models, prototypes, and concepts designed by companies that value research as usual, with 48 exhibitors over an exhibition area of 22,192 m2.
Kitchen Furniture Exhibition
International Bathroom Exhibition
The International Bathroom Exhibition, the latest of the events held under the aegis of the Salone del Mobile Milano, is gearing up for the 2022 edition. The pioneers of the wellness world are finally getting ready to meet in person again, four years after the last live edition, with 172 exhibitors (15% from other countries), which go beyond 17,000 m2 of exhibition space.
The companies too are all looking forward to a chance to meet again and experience in person how bathrooms have evolved over the last few years, with a focus on sustainability.
FTK – Technology For the Kitchen concept
International Bathroom Exhibition
The return of Salone Satellite
After a three-year break, Salone Satellite returns for its 23rd edition, welcoming emerging designers with a new prominent location at the entrance to the fair. Exhibitors will follow the theme 'Designing for our Future Selves' with a focus on inclusive design that promotes 'autonomy, comfort, movement, usability, interaction and safety for all'. The exhibition will be designed as a welcoming event, reinforcing the talent connection as a springboard for emerging creatives, start-ups and design schools. 
As a welcome to this community approach, the lecture series that debuted in 2021 at Supersalone makes a return with a programme led by Chiara Alessi, Maria Cristina Didero and Beatrice Leanza, focusing on themes about people, beauty and the planet.
Salone Satellite returns for its 23rd edition