The Future of Workspace Design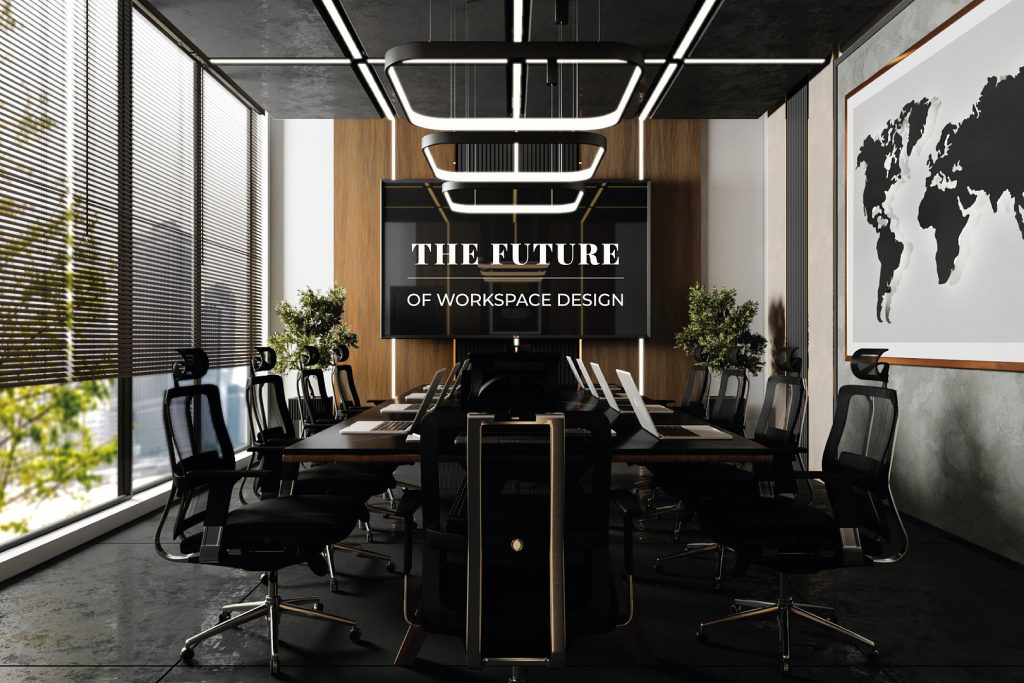 In today's fast-paced corporate world, the design of workspaces is crucial in shaping employee productivity, satisfaction, and well-being. The aim of corporate environments is to promote productivity and concentration in a single space, where employees are motivated. Therefore, modern office design trends strive to integrate technological advances, business needs, and changing societal behaviours to create a corporate design that addresses all of these concerns.
It is crucial to prioritize the well-being and comfort of employees in corporate design, as they are vital components of a stable and healthy working environment. In this blog post, we will explore the latest aesthetic trends and emerging design concepts that are revolutionizing the future of workspaces. We invite you to join us as we delve deeper into the evolving landscape of workspace design.
Hybrid workspaces
The 2020 pandemic has accelerated an adaptation to hybrid working arrangements, which results in a combination of time between working from home and in the office. Having this possibility, companies are rethinking their environments to accommodate both perspectives better. Flexibility will be an imminent factor in these spaces and this may all include co-working areas, hot desking, video conferencing, technologies and adaptable furniture at all times. 
Open-Plan Working Area | Credits: Pinterest
Exquisite Office with Contemporary Decoration | Credits: Behance Project
Technology 
The technology of the offices of the future is impacting the way we carry out our tasks, providing employees with improved efficiency in the workspace. In the near future, we will see smart technology breaking into lighting, temperature automation, voice-activated assistants and smart scheduling. The needs of workers will see the most being met year after year.
Co-working Area with Minimalist Touch | Credits: Curbed
Ergonomic Chair for Efficient Work | Credits: Pinterest
Personalisation
As companies recognise the value of teamwork and cross-functional collaboration, workspaces are designed to give you the freedom to personalise and make your environment even more personal by choosing your own lighting, choosing and offering different types of environments such as quieter areas for purposeful productivity and brainstorming spaces.
Dynamic Workstation | Credits: Pinterest
A more Relaxed Work Room with Personality | Credits: Behance Project
Comfort in furniture
Furniture has the ability to make an environment cosy, making us feel more welcoming and secure. Modern office furniture is about upholstered pieces that guarantee comfort for productive days, sofas for moments of pause and rest, and cupboards for an elegant and functional hidden organisation.
Modern Meeting Room | Credits: Studio McGee Office
Open office in an industrial style | Credits: Pinterest
Sustainable look
The sustainability aspect has a great impact on the corporate environment and these days it is an imperative topic in work environments. One way to contribute to the preservation of sustainability is the use of ecological materials, and coatings and working with partners who invest in the same philosophy of action.
Biophilic Design in the Office | Credits: Archdaily