Modern Industrial Design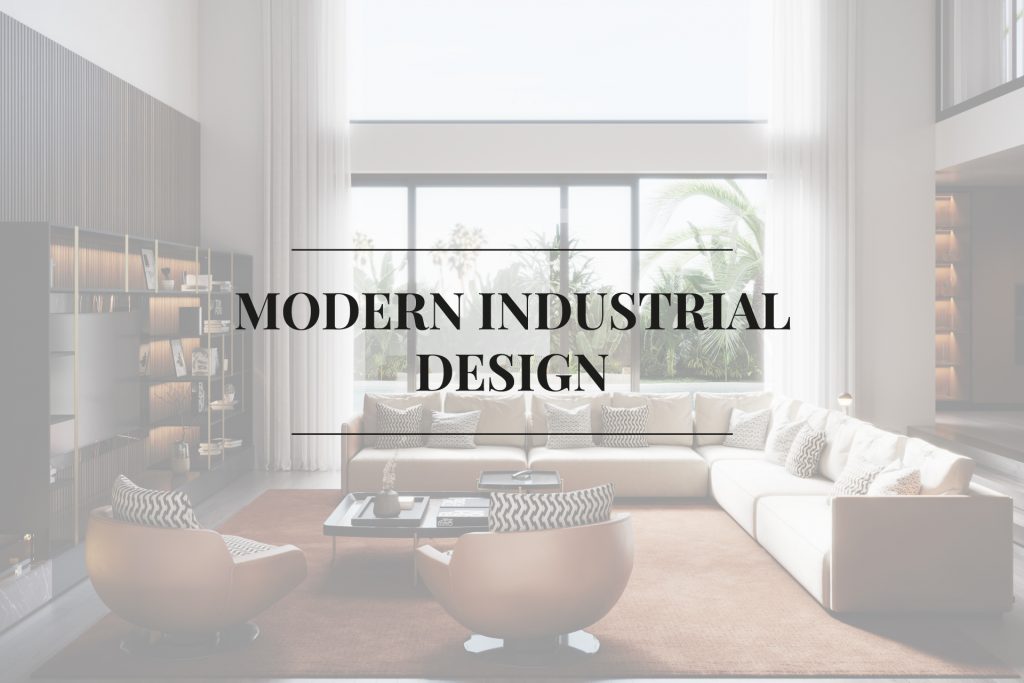 Inspired by old factories and industrial spaces, this trend originated from the need to convert old or abandoned buildings into urban living. The industrial style encompasses a bold architecture, with the projection of raw elements, such as exposed bricks and iron beams, essentially, with an unfinished look that translates an exclusive and vanguardist mark.
The careful selection of materials, furniture, lighting, and complements are part of the construction of this very peculiar design style, which stands out for its difference, for the beauty of deconstruction, while still being able to provide a modern and harmonious home. Come with us in the adventure of discovering how you can give a luxurious and irreverent touch to your home with these inspirations.
Where did it all start?
The industrial style developed during the early 20th Century in the United States of America. At the end of the second industrial revolution, the trend toward globalization became increasingly evident and numerous factories closed and moved to other countries. As a result, industrial structures were left empty. Starting in the 1990s, cities began to become more and more populated, leading to a shortage of residences, and from this arises the need to renovate and transform these industrial spaces into homes.
A new look emerged around these buildings and instead of hiding the untouched beauty of industries, designers and architects turned them into a design trend, which celebrates the most robust and deconstructed architectural details. 
The neutral tones
A particularity of the industrial style is the neutral colour palette. The bolder hues are saved for brief details while most of the rooms are brightened and warmed by warm, neutral tones. The philosophy of this style is to use these colors to give a clean, minimalist look. These are the best bets to bring warmth to such large areas, which can also become cold due to the exposure of pipes, beams, and metal elements, typical of this design.
Living room with earthy tones
Mix & Match with wood and metal
The sublime interplay between the grainy texture of wood and the softness of metal is one of the hallmarks of industrial style aesthetics. The correct selection of materials is an essential element to make this interior design connected to its roots. The presence of metal can be found in beams, furniture pieces such as dining tables with iron legs, bookshelves, or even side tables. Polished metal matches this philosophy perfectly and gives a modern touch, while rusted and brushed metal adds a more rustic mark to your interior.
Another industrial design idea is to add wood in conjunction with metal, to convey the convenience that we have at home. Mixing old materials with new ones is the best way to bring this contrast. For example, an all wood piece of furniture with a vintage feel, combined with a mirror with a steel frame, is a perfect fusion. Furniture designed in wood, steel, aluminum, iron, or copper will make the most sense for your home if you are a true lover of industrial style.
Burned cement wall in the living room
Industrial dining room with pendant lighting
Floor
Concrete and wood are the signature of industrial interior flooring. Concrete is a very practical and affordable option, fitting in perfectly with this concept. The roughness, imperfections and stains are of little relevance in this design, and the effect is excellent. 
The use of natural woods, on the other hand, adds a warmer vibe, and is a perfect symbiosis with the metal elements. Adding rugs in a more faded, darker fabric can be a bold statement without losing the naturalness of this comfort material.
Open Space in dark tones | Source: Mood Sapo
Lighting
A high ceiling with dramatic lighting is one of the trends in this style. Floor lamps and metal pendant lamps are often used in every industrial atmosphere, giving a more focused illumination, which allows different atmospheres to be set. Multi-directional floor lights can also be enhanced here since they cover all areas, automatically making everything much more welcoming. 
Open plan living room with lighting | Source: Casa e Jardim Globo
Decorative details
Stripped beams, visible ducts and pipes are the spotlights that embodies a visual dimension against a surface that is as pleasingly visible as it is invisible. Bringing out industrial features involves keeping decoration subtle and minimal to preserve the modern ambiance. 
A design of this concept should also prioritize comfort, far more than functionality and aesthetics. These more robust details leave a predisposition to stimulate the mind and a good mood. In this way, decorative details that promote relaxation are very important to balance all the elements.
Sideboard decoration
Elegant bookcase decoration