Designers Who Inspire Us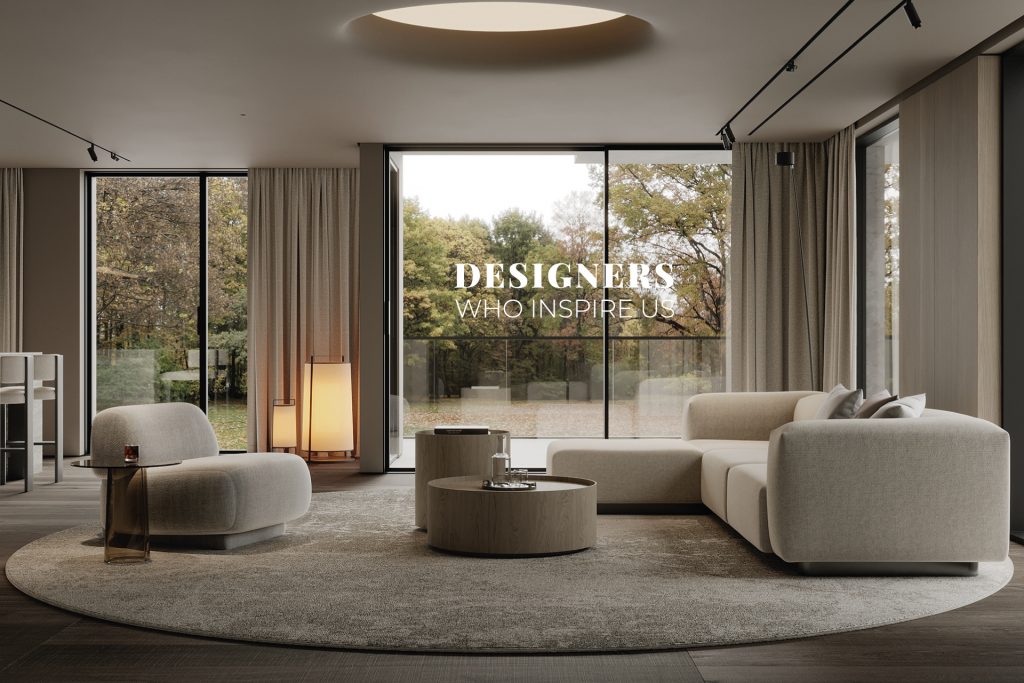 The art of interior design transcends the mere aesthetic composition of spaces; it creates environments that reflect personalities, improve quality of life and stimulate emotions. Behind these transformations are interior designers who take the concept of design to extraordinary heights with their unique vision, technical skills and passion for innovation.
In today's article, we highlight interior design projects that connect with us both through the luxury of the pieces, the choice of materials that exalt good taste and the ability to inspire and positively influence those who experience the spaces they design. Find out more.
Hill House Interiors is an interior design company whose experienced teams of interior architects and designers are able to liaise with a diverse range of clients to gain an in-depth understanding of their lifestyles. Over the years, this has allowed them to create personalised designs for each home, from reconfiguring layouts to enhance the natural flow of spaces to providing exclusive, customised design pieces.
The owners of this extended family home, located in the Surrey Hills, appointed Hill House Interiors as Interior Architects and Interior Designers for their 5-bedroom family home, which was undergoing an extension and complete refurbishment.
With many extended family, friends, and three growing teenage boys, the project centred on creating a luxurious family-centred home with excellent entertaining facilities. When we started designing this house, we realised that a home of this proportion and style deserved an incredible design that showed the "wow factor" at every turn.
This home has been recognised by the International Property Awards 2021 as the Best Private Residence Interior Design in the UK, Europe and internationally, accolades that we are incredibly proud of.
Surrey Hills Family Home project living room and decorative details
Hertfordshire Family Estate Project
Hertfordshire Family Estate Project
Credits: Text and image from Hill House Interiors Website 
This family residence and estate is situated in the scenic Hertfordshire countryside. The central feature of the house is its impressive open plan kitchen, dining, and family room, featuring a ten-metre kitchen uniting the entertainment area. The home's meticulous attention to detail is evident, from the twin chandeliers in the entrance hall to the custom-designed door handles, contributing to its impeccable appearance.
Open space in a mix of decorative styles


Credits: Text and image from Hill House Interiors Website 
Workshop/APD's greatest strength lies in the diverse talent and experience of our multidisciplinary team. This innovative firm offers global perspectives and extensive experience in architecture, interiors, product design, planning, engineering and branding for projects of any type and scale. They strive for creativity relentlessly but never lose sight of the past.
The Workshop/APD aesthetic is indefinable because each project is characterised by a unique combination of talents and circumstances that are impossible to recreate; the perfect team, collaborators and consultants, infinitely unique project sites and client needs and desires. However, our obsessively detailed, crafted, inviting, and intentional work is unmistakable.
Elegant living room with classic and contemporary touches in the decor
This extensive interior renovation is a luxurious, minimalist take on a classic Parisian flat in the heart of SoHo. Workshop/APD highlighted and enhanced the building's classic details with streamlined millwork, a rich, masculine material palette of dark wood, natural stone, and terrazzo, complementing client and designer Todd Raymond's sophisticated interior design.
In the expansive public zone, the kitchen's functional elements can be completely concealed by custom cabinetry to create a bar, serving and gathering area for events, and cleverly stepped ceilings create a natural delineation between areas of use in the open-plan living spaces. The bedrooms are tucked behind mirrored doors, reflecting the living room and concealing private areas from view.
​​
Classic touches in a Mid-Century style living room
Classic Temporary Apartment details
Classic Temporary Apartment details
Credits: Text and image from  Workshop APD Website
For this beautifully restored 1925 retreat in Pebble Beach, we designed welcoming modern interiors in an elegant neutral palette to offset extraordinary views of the home's lush gardens and the Pacific Ocean beyond. The redesign included architectural interventions in the baths, mudroom, and kitchen, as well as a full interior design update featuring eclectic and mid-century modern furnishings, layered textures, and warm wood tones.
Modern Interiors in an elegant neutral palette
Pebble Beach Compound Project
Pebble Beach Compound Project