With a contemporary design with classical inspiration, the Sublime bed combines simplicity with modernity. A remarkable reinterpretation of comfort and warmth, this piece delivers a touch of sophistication to your bedroom.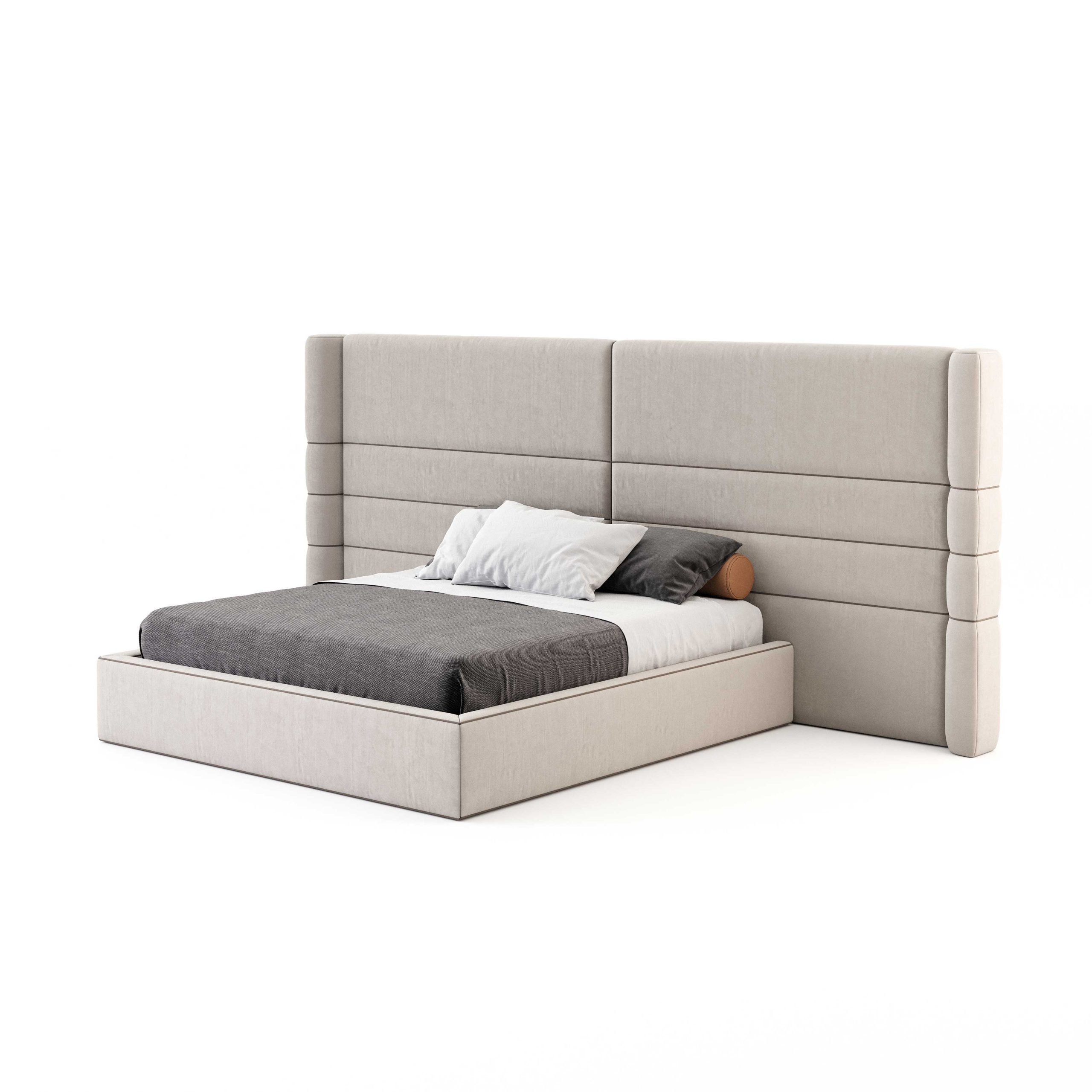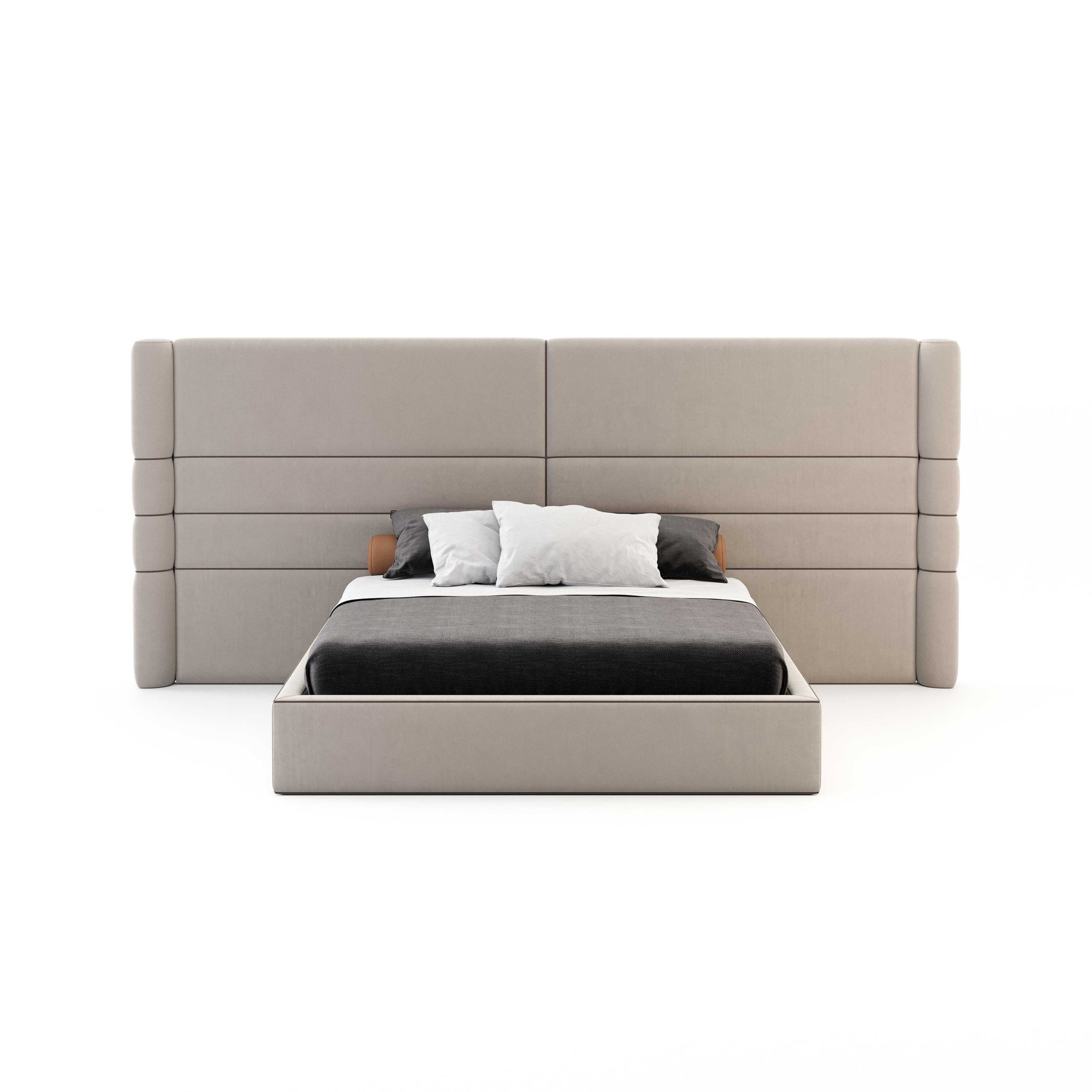 The headboard is an important part of the bedroom design. Comfort, harmony and practicality is all that is essential for a sophisticated bedroom. The shapes of the sublime bed set the mood and rest like never before. An atmosphere of luxury.
The rounded silhouettes of this bed give a unique charm to the bedroom. Suede is a fabric that is soft to the touch, bringing a unique glamour to the design pieces.
Technical Data
Description
Sublime bed upholstered in paris cream and paris elephant fabric.
Dimensions (WxDxH) mm
King Size – [2000*2000] 3950*2320*1600 mm | Queen Size – [1800*2000] 3750*2320*1600 mm | Double Size – [1600*2000] 3550*2320*1600 mm
Technical Sheets
Technical Sheet Bed Sublime
Download
2D/3D Modeling
Download
Catalogues
The Sublime Catalogue
Download
The Club Catalogue
Download
Material & Finishes Catalogue
Download
Request Product Information
Would you like to receive more information about this product? Request the material you need by filling in the form below. The sales team will contact you very soon.