The structure of the Miami night table features a rustic yet elegant style. The slatted wood front covers two wide and spacious drawers. Combine it with the Miami bed to create a cozy and sophisticated environment.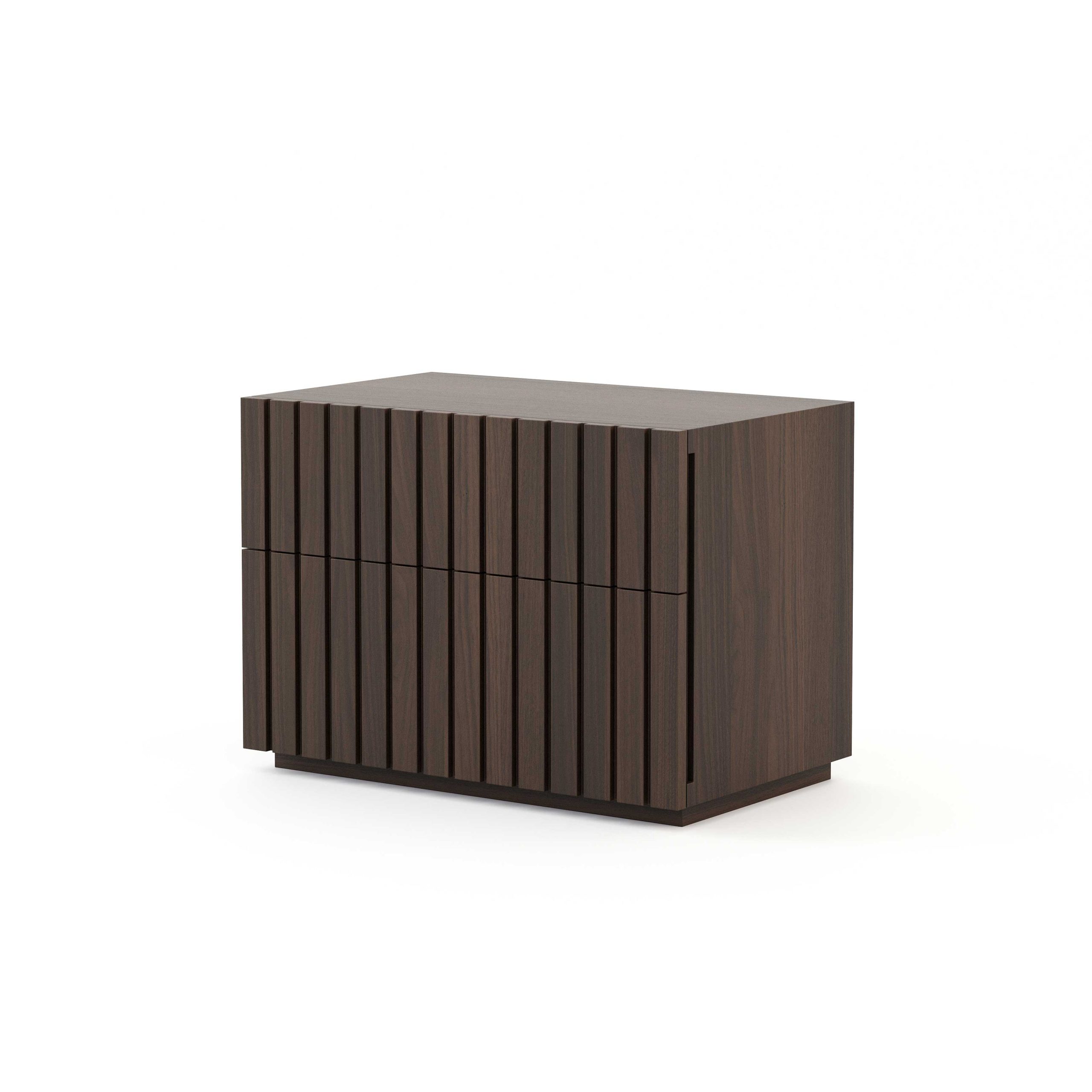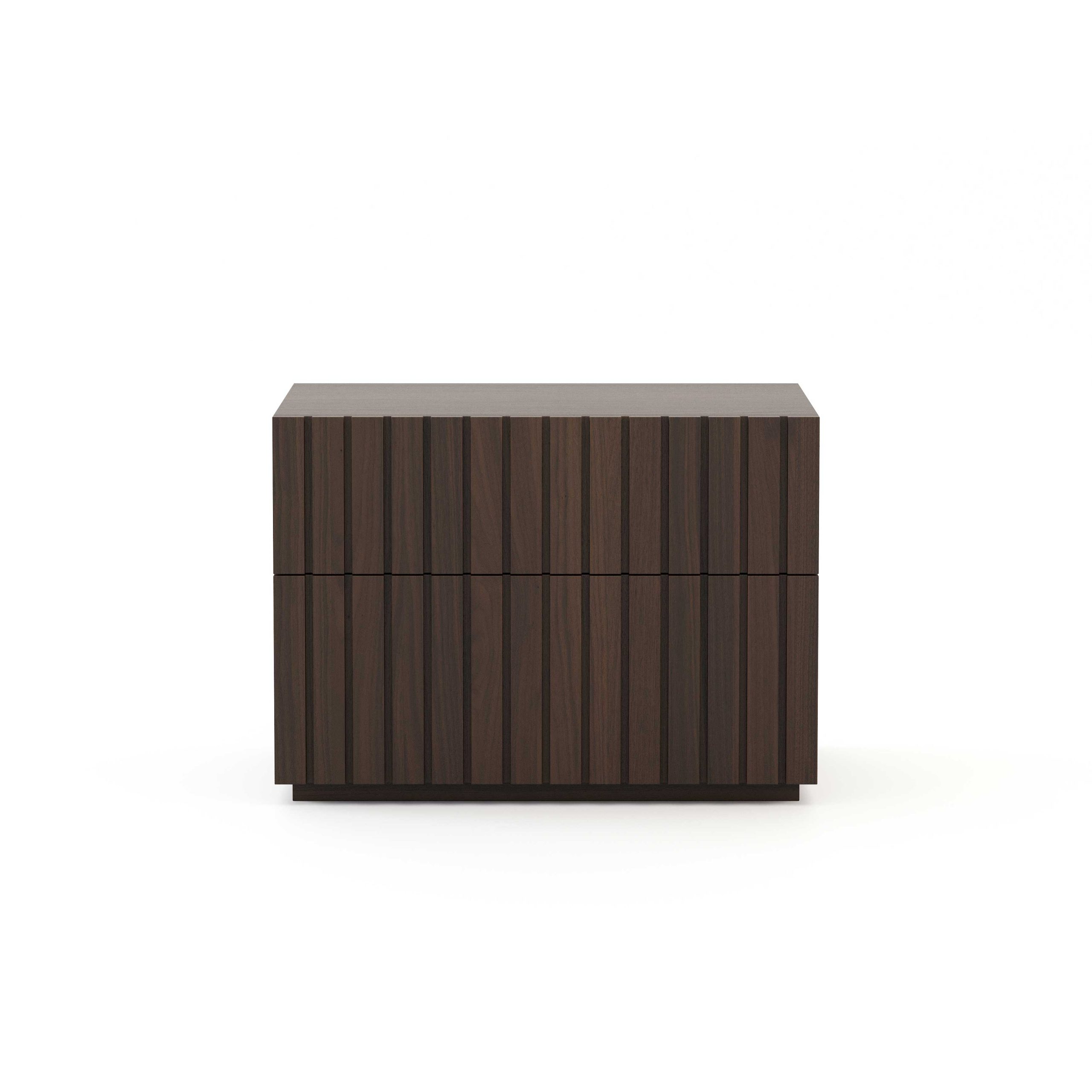 A peaceful rest should be accompanied by a support for the daily routine. The Miami night table harmoniously complements the bedroom, turning your room into a real dream.
The slatted Miami nightstand brings a modern and refined trend to the bedroom. This design piece in a noble finishing material takes on a prominent role in a minimalist-inspired bedroom.
Request Product Information
Would you like to receive more information about this product? Request the material you need by filling in the form below. The sales team will contact you very soon.