The simple design is enhanced by the high quality materials of the Her stool. The elegance of the rounded lines give this piece the ideal extra place to rest. The living room, bedroom or entry hallway is now filled with unforgettable sophistication.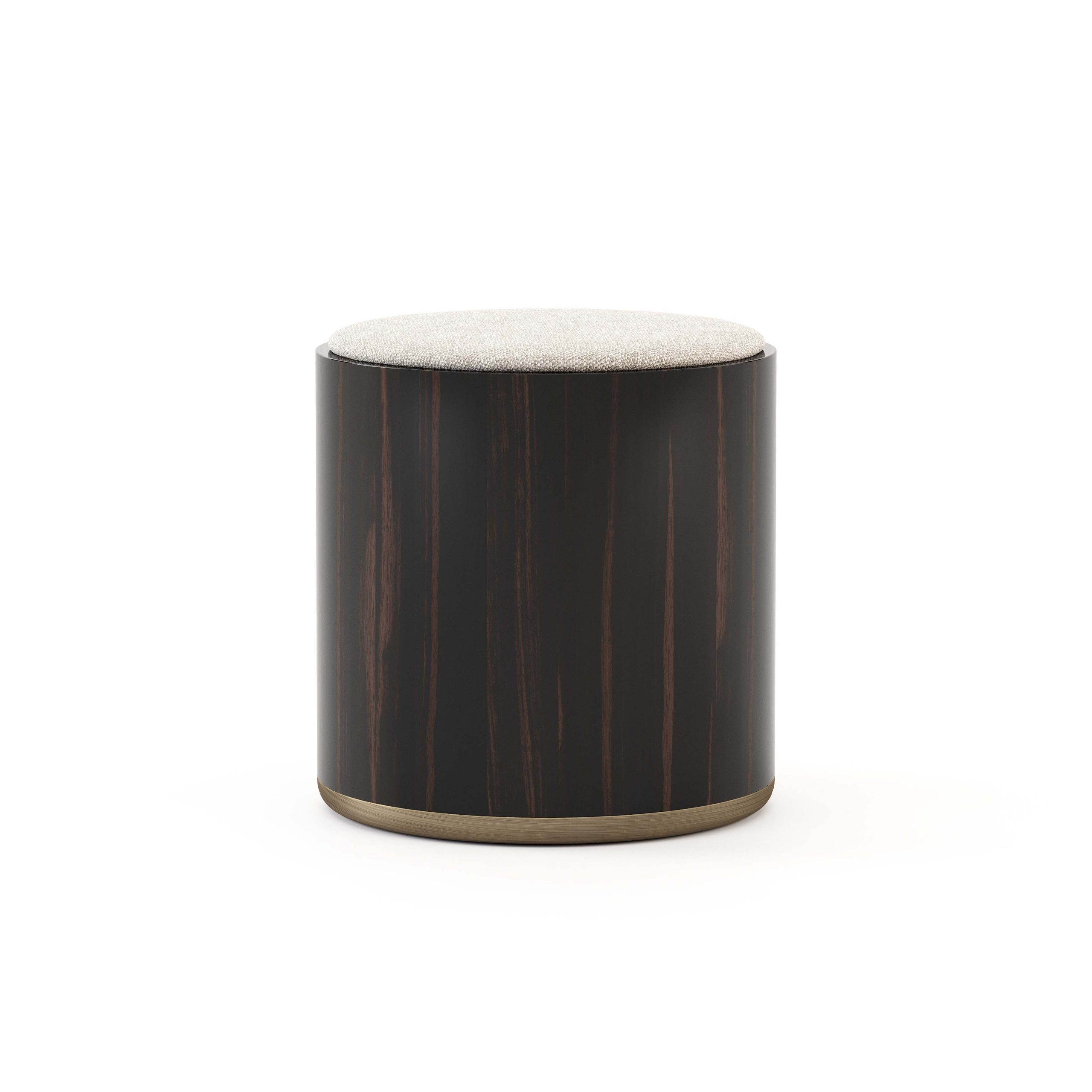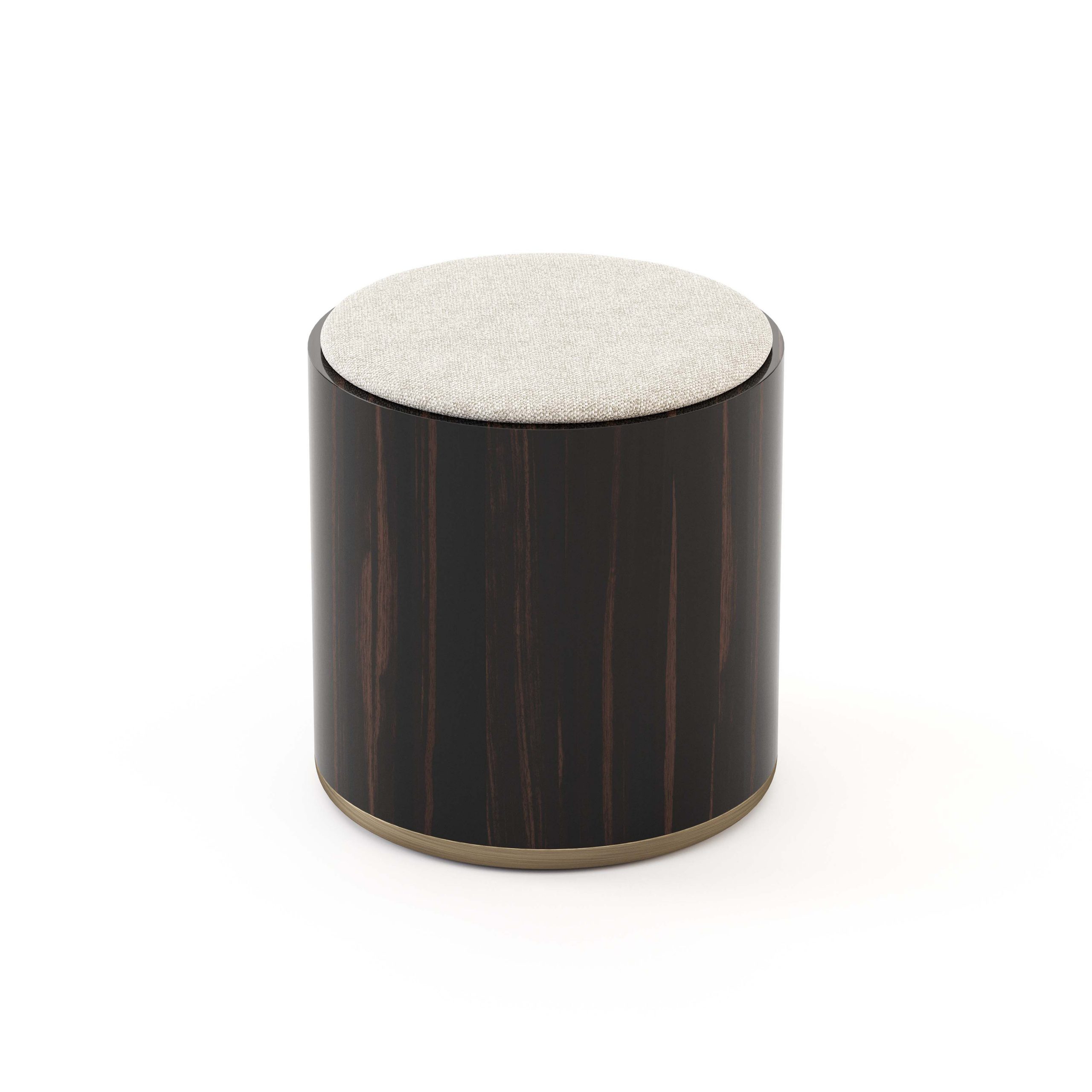 With a high gloss ebony makassar pre-composed wood veneer base, Her stool is the representation of feminine finesse that prizes discretion and sublime glamour. The corners of your home are transformed into true spaces of admiration.
The plain fabric on the top of the piece offers an enveloping place of rest. The combination of materials is pleasant to the touch, combining luxury and functionality. Combine it with the Her range to fill your space with elegance.
Technical Data
Description
Her stool with round structure composed by brushed bronze and high gloss ebony makassar pre-composed wood venner on the base. Upholstered seat with plain fabric.
Dimensions (WxDxH) mm
450 x 450 x 450 (mm)
Technical Sheets
Technical Sheet Her Stool
Download
2D/3D Modeling
Download
Catalogues
The Club Catalogue
Download
Material & Finishes Catalogue
Download
Request Product Information
Would you like to receive more information about this product? Request the material you need by filling in the form below. The sales team will contact you very soon.