1stDibs
1sDdibs has a diverse and extensive customer base from around the world. Aside from these benefits, credibility and reputation are crucial to Stylish Club. Being listed on reputable marketplaces can help establish trust with potential clients. Our aim is to be recognised as a brand listed on a well-known marketplace, which is more likely to attract customers who value quality and design.

Find our brand at 1sDdibs.
Another benefit of being listed on a marketplace like 1stdibs is the potential for increased sales and revenue. With access to a larger customer base and a reputation for quality and design, Stylish Club can attract customers who are willing to pay a premium for high-end products and services. This can help drive sales and increase revenue, which can be reinvested in the business to fuel growth and expansion.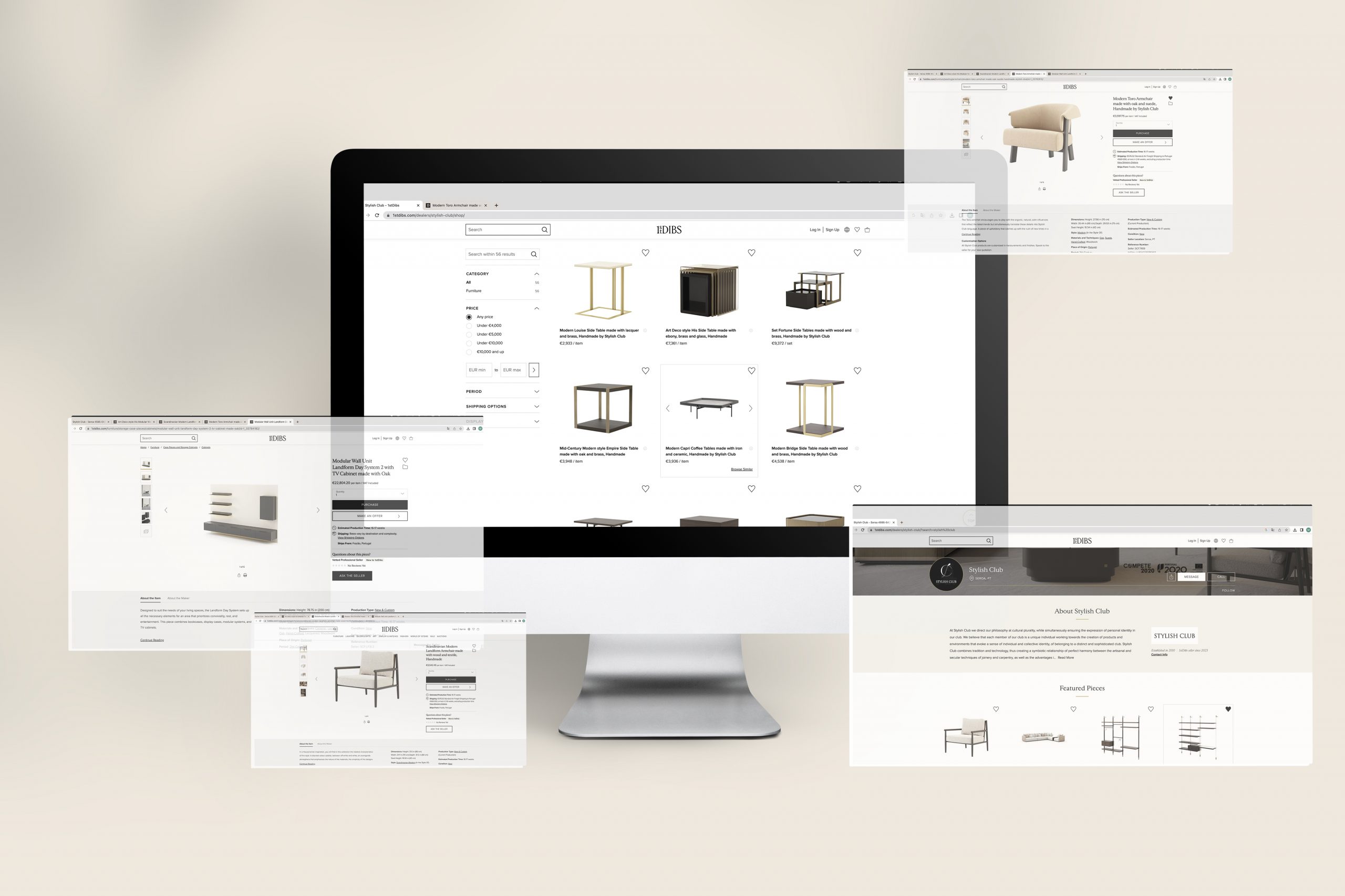 Discover our exclusive designs at 1stDibs
1stDibs is a leading online marketplace for extraordinary design. Since 2000 the shop connects with those who seeking the most beautiful things on earth with highly coveted sellers and makers in vintage, antique and contemporary furniture, home décor and home décor.
https://www.1stdibs.com/dealers/stylish-club/